Can you believe it has been over two years since I walked St Cuthbert's Way?
Well, I certainly can't! Where does all the time go? How did I allow that to happen? Life! It just happens and things get in the way. Maybe you don't have that problem – if you don't, could you please tell me your secret?
I made a very conscious decision to get back out on the road. Time and money are always a restrictor in my life, which is why it has taken me this long to get back out there. I needed a walk that would be short but challenging.
After much searching and research, I decided upon The Saints Way, from Padstow to Fowey in Cornwall. An area of the country I have not been to.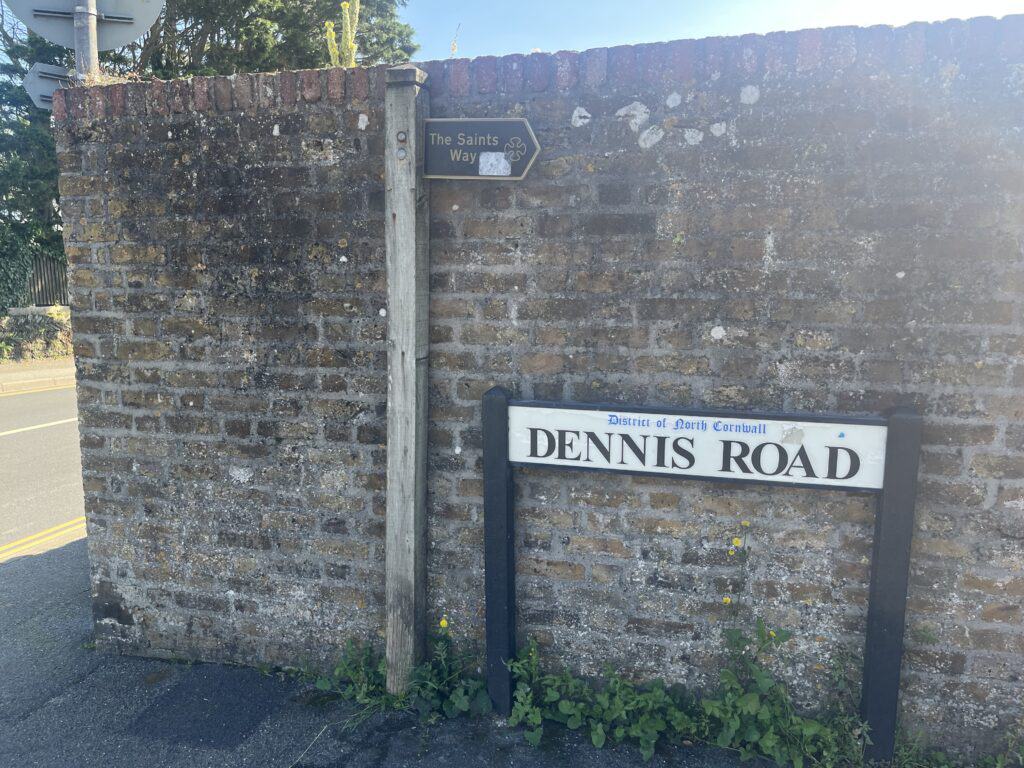 I now live in Brighton so getting to Padstow was going to be a challenge in its own right. I decided to drive to Bodmin and leave my car there, then take a bus to Padstow to start the walk. This meant leaving home at 4:30am, drive the 200 miles in order to arrive to catch the first Sunday bus from Bodmin to Padstow. The drive was uneventful, as was the bus journey.
Padstow is gorgeous, a little seaside harbour town on the north coast of Cornwall. It's mid Cornwall and it is much hillier than I expected. I found my way to Saint Petroc's Church, a medieval church that is officially the start of The Saints Way.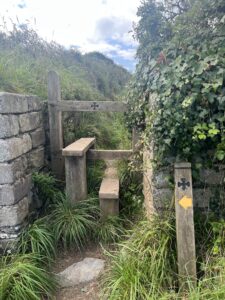 The Saints Way is a route that the Irish and Welsh Saints would take on their pilgrimages to Canterbury, Santiago, Rome, Jerusalem and beyond. Rather than take the boat around the dangerous waters around Lands End, they would get off in Padstow and walk the 30 miles to Fowey, where they could then get on the boat to cross the English Channel to France.
These days The Saints Way is not a popular route, as I walked today there was many a stretch where I was pushing aside grass, bushes, trees to make my way through.
Coming out of Padstow you get a beautiful view of the estuary of the river Camel and the many tributaries that add to it. I met a few people walking the opposite way but no one going the way I was heading.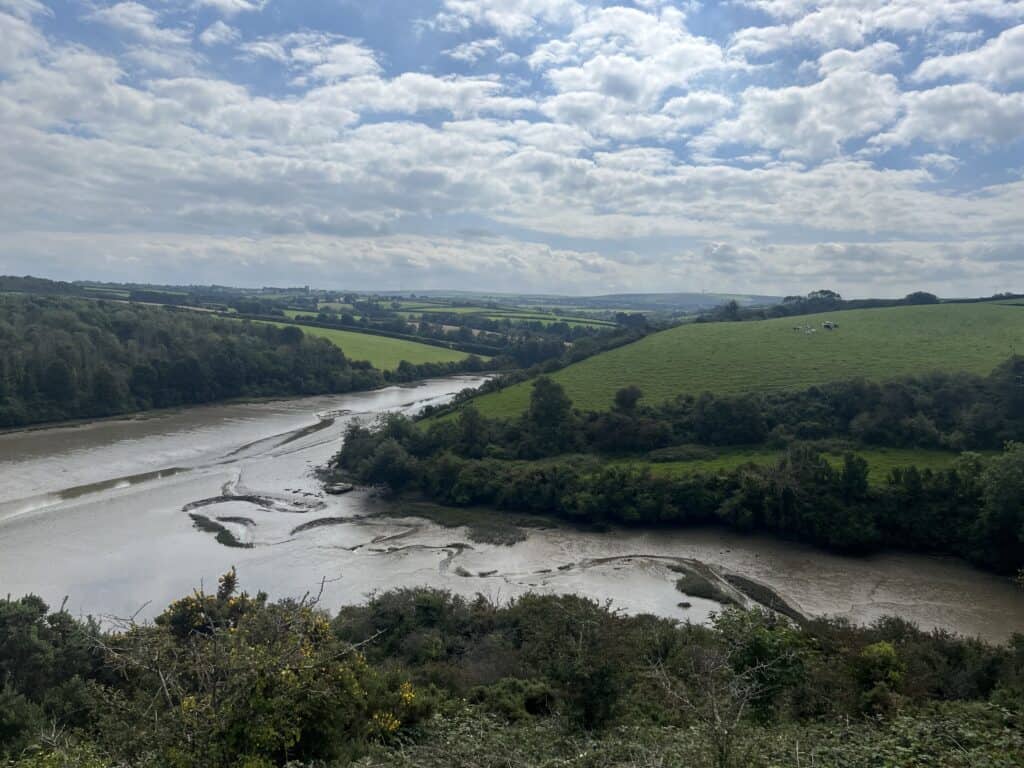 The landscape is rich with cultivated fields and sections of woodland. Breaking up the scenery are wind turbines, all working hard to keep civilisation accustomed to its first world privilege.
The sun was beating down all day, a nicer reminder that even in September we still need to reach for the sun cream. Not an indicator of global warming at all!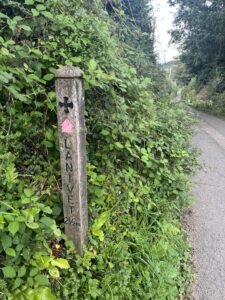 My goal for the day was Lanivet, small town exactly halfway along The Saints Way. I took my time getting there. My accommodation for the evening was St Benets Abbey, now a B&B but at one time was a hospital for the many pilgrims that passed through that area. It was a welcome break for me. As it was the first time I had walked such a distance in one day, once I arrived I headed to my room, had a most welcomed shower, and settled in for the night.