A few more reflections from the walk.
Day Three
Kirk Yetholm is famous for being the northern end of The Pennine Way; finish it, and there is a free half a pint waiting for you at the bar! I left there at 9 am, so none for me.
I left the road and up into the hills; only a short portion is the same as The Pennine Way, and then St Cuthbert's Way heads east. I met a gentleman, Greg, who is also walking the Way, we decided to walk together. He is a retired businessman and soldier. He was very humble, I thanked him for his service, and he brushed it off. As I spoke to him, I found out that Major General Greg, now retired, was the most senior reservist in the British Armed Forces; he is now honorary Deputy Colonel of The Rifles. Where else can this happen? I am on a walk, a pilgrimage, and I meet and befriend someone who has had such an influential and prolific career. We talked all day, and the walk to Wooler was terrific.
It was boggy up on top, and at one point, Greg and I sat for a rest, watching a Curlew fly around us, making its unique call. We also saw two red grouse and three goldfinches, a deer, numerous rabbits and many more birds. You can see why Cuthbert loved to be in this area and so close to nature.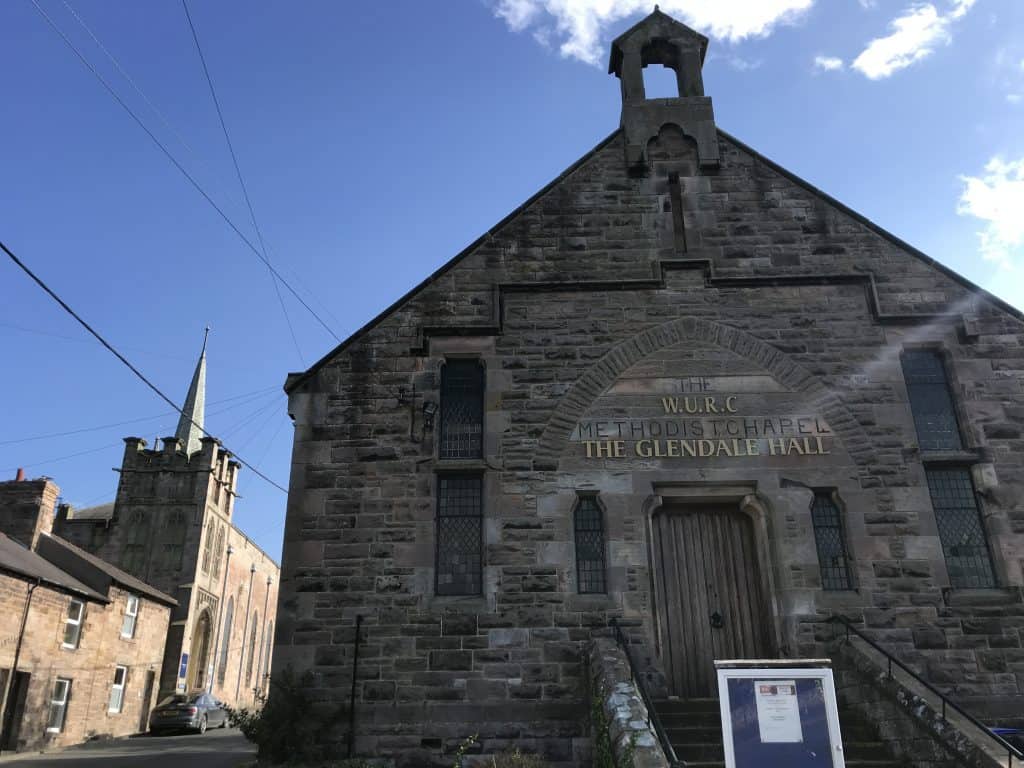 Wooler is a lovely town, with four Churches in a tiny community. This is rural living at its best. Greg was staying with the Vicar of the local Church of England Church; he related how difficult it had been for her as a newcomer arriving into a big rural parish with the many challenges facing farming.
I took a walk into the Church, and learned that Reverend Suzanne has started an Arts programme. I will get in touch with her and find out if we can do a storytelling evening there in the future. Perfect venue and setting for it.
Day Four
Met Greg at the Church at 9 am, and off we set.
Just as the farmers said it would be, the sun is out, and it stayed out all day. Glorious weather all day.
It much gentler day today, It still had its ups and downs but nothing major.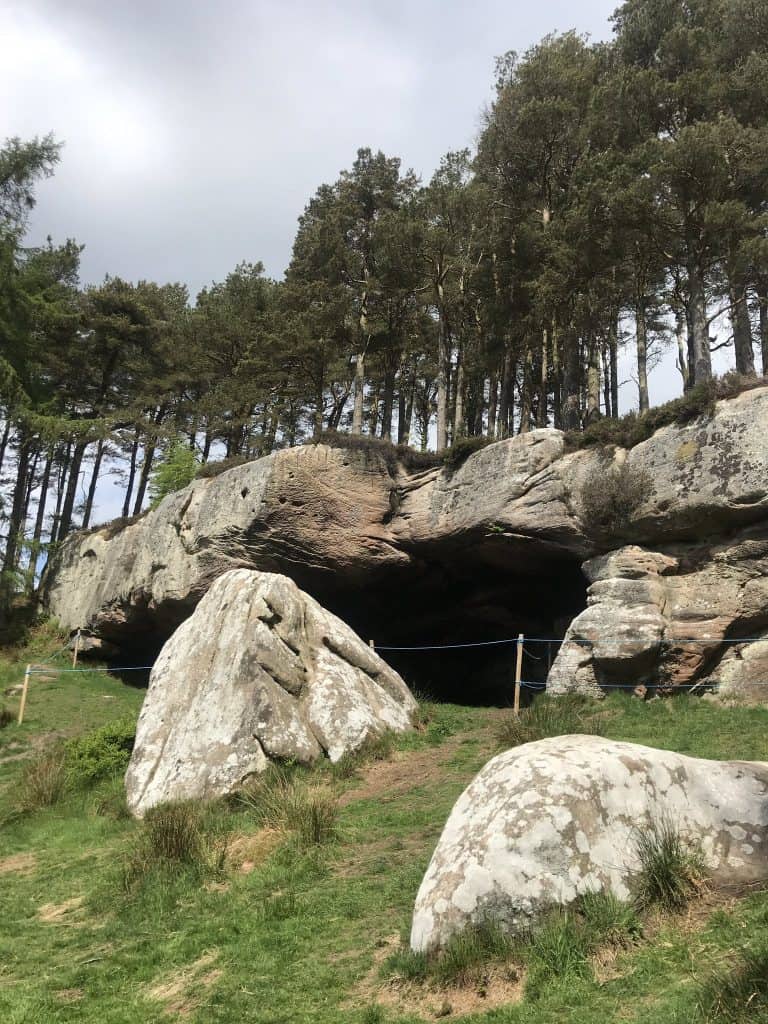 We reached St Cuthbert's Cave; sadly, it is roped off as someone made a fire in it, got out of control and damaged the cave. It is so peaceful here, in a bit of gorge, sheltered from the wind. You can see why Cuthbert wanted to stay there; he lived as a hermit here for a few years and used to tend sheep as a boy. It is sandstone, and there are natural lines cut into the stone. I touched the stone, wishing it to tell me all the stories it has inside.
As you leave the cave, you walk up a ridge, and on the path, a beautiful yellowhammer hopped around and showed us the Way. At the top of the ridge, you can see Lindisfarne for the first time from the Way. The sea looked so calm, the castle standing proud.
We walked into Fenwick; Greg took a taxi back to Wooler, where he is staying this evening. My hotel, The White Swan Inn, was on the Way, so he dropped me off.
We said goodbye, but I hope it won't be for long. I loved spending time with Greg and hearing all about his experiences and stories.
A reminder that the people we surround ourselves with are the most important.