As I am contemplating all that is happening with 'the story pilgrim', myself, and life in general, my mind is a barrel of thoughts, emotions, wants, desires, ambitions, worries, fears and—heck, a ton a things. It is a little like that last sentence; my contemplating, my opportunities, my worries…endless.
Do I know what I am to do? No. Kinda. Erm, no.
Does that matter? No.
Do I worry? Yes.
Is that good? No, yes, maybe?
The podcast has not come out of nowhere, but the energy that I have for it now most certainly has. I have time. Do I? I am not sure I have, but I always feel I must be productive, so I fill my time with stuff. Sometimes that stuff ends up being productive, a lot of the time it does not.
Today I decided to go for a walk. Closer to home. I checked the OS Map app and found an easy 8.7-mile circle walk, just a 20 minute drive from my house.
I went and was not disappointed. Why have I not done this before?
It was a lovely walk starting and ending in Upper lodges. I took in some of the South Downs Way. I must walk that, the South Downs Way, need to research it. It is a chalk ridge running parallel to the coast, quite steep on the side in some places and undulating down to the coast.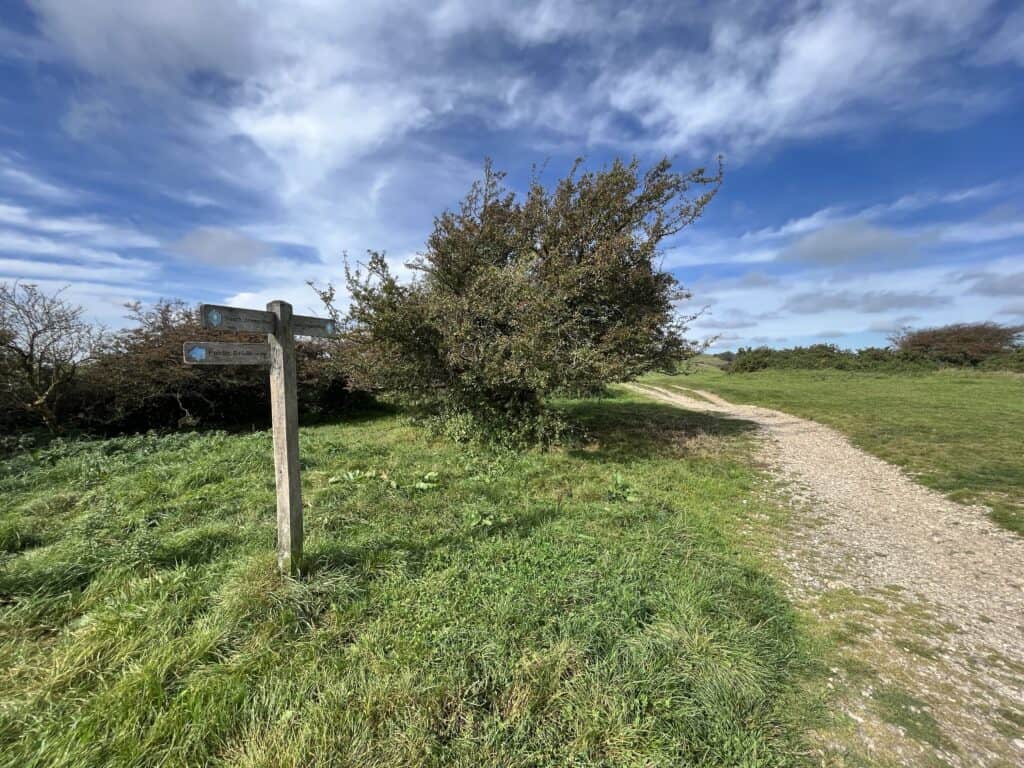 I saw sheep, horses, dogs, cows, pheasants, grouse, and I think a weasel! Came across a cool little café up on the way, The Pink Pit Stop. Didn't have a coffee, but have made a note to stop by soon.
One field I walked through made me feel lucky to be alive. It was vast, and yet it hugged me. Held me close with its openness, invited me to look further away and yet study close all it had to offer. It was full of wildflowers, grass and the occasional small bush. The path was clear through it and yet it made me feel like I was the first person to ever experience it. And yes, I was, I was the first and only person to experience that field at that exact moment. No one will ever have the privilege that I had at that moment. Isn't that great? Is it? Or is that just my ego talking?
What is that?